AN INCONVENIENT LOVER by Tracy Cooper-Posey
A Contemporary Romance Collection Story
Contemporary Romance Novel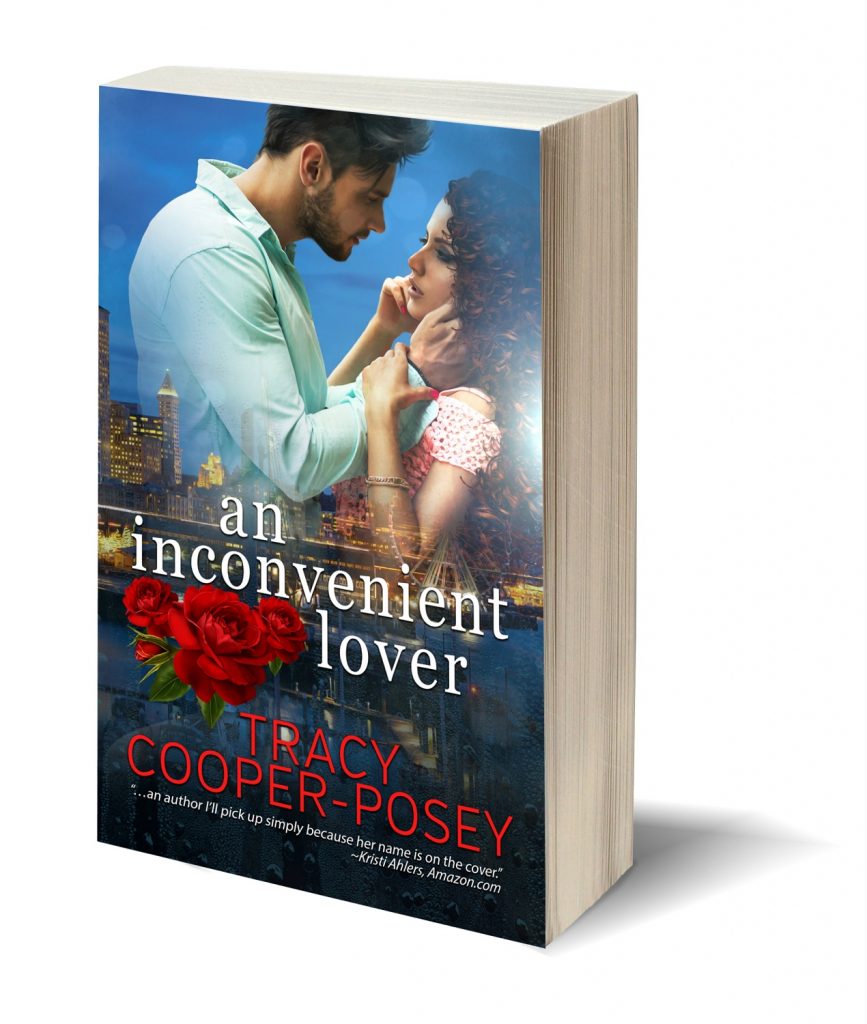 Click cover to see full sized
Click here to read an excerpt
But beyond a satisfying love story, it is a well-written book. It reminded me of why I fell in love with reading in the first place.
This book was a wonderful read. She dangled the happy ending like a carrot until the very last page.
It would be too inconvenient to like him.
When Anastasia's fiancé's best friend, David, returns to Seattle after years of living overseas, her nice, stable, orderly life is turned upside down.  In denial about her own nature and the truth about her parents' notorious and flamboyant marriage, Anastasia shuts down her attraction toward David.
Even though digging up her family history will cause pain, David is determined to coax Anastasia's true nature out of dormancy. If Anastasia reverts to her real character, marriage to Hugh will become impossible and David's best friend will be hurt. Yet if David doesn't succeed in setting Anastasia's soul free, he will lose his own chance at winning her heart.
Winner of the Romance Writers of Australia's Emma Darcy Award.
Part of Tracy's Contemporary Romance collection:
An Inconvenient Lover
Lucifer's Lover
BUY FROM STORIES RULE PRESS
$3.99 USD
Book can be read on all devices and apps. [More info]
---
BUY FROM YOUR FAVOURITE BOOKSELLER
---
PRINT:
AMAZON PRINT
B&N PRINT
BLACKWELL'S
---